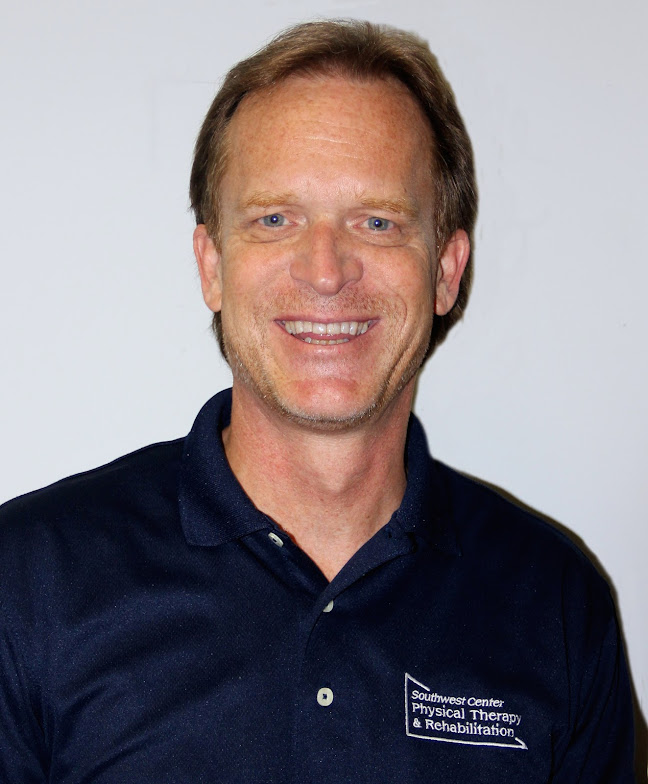 Mr. Brady is a native of Dallas and has been practicing as a licensed Physical Therapist since 1987. After graduating from Texas A&M University with a degree in Health Education, he earned a master's degree in physical therapy from Texas Woman's University. He began practicing as a staff therapist at Presbyterian Hospital, then on the staff of a few outpatient clinics in the area.

He began his private practice in 1991 by founding Physical Ergonomics Rehabilitation Center in Oak Cliff, and served as the Director there until merging his practice with Matrix Rehabilitation in 1997, later assuming the position of Clinical Operations Manager for the company, supervising six clinics in Dallas, Garland, Duncanville, and Midlothian.

After Matrix Rehabilitation was acquired by another company in 2003, Mr. Brady returned to private practice, establishing Southwest Center Physical Therapy & Rehabilitation Associates (SCPTRA) near Southwest Center Mall, formerly known as Redbird Mall, in order to provide accessibility for patients in all of southern Dallas and northern Ellis counties.

Mr. Brady is the Director and primary clinician at SCPTRA, specializing in orthopedics, including sports and industrial rehabilitation. He is frequently consulted as an expert witness in legal cases involving the profession, and has been a presenter at numerous conferences for therapists, case managers, and physicians.​


Locations and Contact Information

7220 S Westmoreland Road

Suite 100

Dallas, Texas 75237

Phone: 972-572-5299

Fax: 972-572-5270